Reaching Out to the Needy with
Domestic & Spiritual Gifts
We are a feeding and clothing ministry
Hundreds of individuals and families are homeless or on the verge of becoming homeless in Palm Beach County, and we are a beacon of hope to our community…
Heart of God Missions International was formed in 2008. We are a 501(c) 3 not for profit charity organization. We really meet the needs of our local communities by providing food and clothes to the homeless, the hungry, veterans, the less fortunate, and low-income families in Palm Beach County.
Every year Heart of God Missions International "INC" provides humanitarian support to help our community. We are a Non Profit charitable organization committed to make a lasting difference.
We work to save the lives of young people, homeless, children, and adults by providing food, clothing, shower, homeless workshop, hot meals, community service and long-term solutions regarding the basic necessities of life.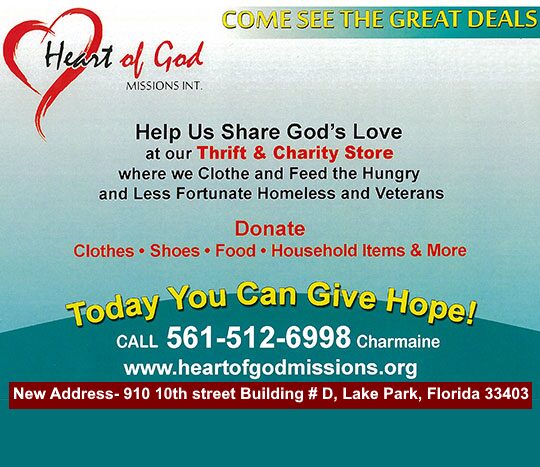 Heart of God Missions Thrift Store Charity-Helping Homeless Veterans
Our goal is to change lives and making a difference. We believe that one person can make a difference.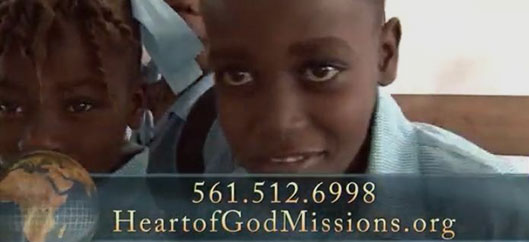 Our thrift stores are always filled with an abundance of merchandise thanks to the generosity of our community of donors. we have a full selection of gently used clothing, shoe, and household items.
Dress for success - We provide professional attire, and tools to help women thrive in work and in life.
My name is Charmaine Pitter, I am the owner and founder of Heart of God Missions Thrift and Charity. We are giving away Coronavirus care packages with essential items for the homeless in Palm Beach County. These essentials incudes toilet tissue, alcohol wipes, gloves, mouth wash, and face masks (As many as we could possibly include). The safety of the people in our community is very important to us, especially those that are less fortunate and are without. If you desire to be apart of this project to help in any way, we are only accepting monetary donations at this time through our website Heartofgodmissions.org. This is to ensure the stay home stay safe strategy to limit the spread of the virus. We would like to send a special thank you on behalf of our team and those in need around us. We wish everyone the best during this tough transition.